Usha Yarns Limited is a Supporting Partner of the Circular Fashion Partnership, a cross-sectorial project to support the development of the textile recycling industry in Bangladesh by capturing and directing post-production fashion waste back into the production of new fashion products. Below we learn how the partnership has made an impact at Usha Yarns.
The importance of a circular fashion system for Usha Yarns
According to Usha Yarns, circular fashion is the only way out of the complex web of resource scarcity, landfills, pollution and plastic waste in this age of increasing global prosperity and fast fashion. As the importance and acceptance of recycling grows in the fashion industry, the company finds itself very much centre stage in the think of the action.
Barriers to scaling effective circular systems
For Usha Yarns, it is clear that scaling effective circular systems cannot be achieved without collaboration and alliances. Today, it recognises the desperate need for a much deeper collaboration between all stakeholders. According to the company, The Circular Fashion Partnership creates the groundwork for kickstarting and accelerating the cooperation between stakeholders in order to achieve the goals of a circular textile value chain.
Usha Yarns' Circular Fashion Partnership Activities
As the demand for recycled textile materials grows, Usha Yarns has perfected its products and has furthermore embarked upon scaling up. It has initiated a circular partnership programme to connect with local garment producers and brands to support with the recycling and traceability of their waste.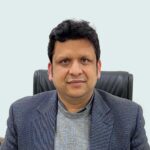 Anurag Gupta
●
Managing Director, Usha Yarns Limited
"We are thrilled to be part of Circular Fashion Partnership journey with immense opportunity of knowledge sharing, collaboration and learning provided to us by way of engaging with many brands and manufacturers seeking circularity solutions."
The Circular Fashion Partnership has given Usha Yarns a platform to network with brands, manufacturers and solution providers to collaborate and work together in a global space to overcome the challenges of transitioning to a circular economy.
About Usha Yarns
Usha Yarns Limited has a legacy of more than two decades in learning, developing and producing recycled textiles. Today, the company has three spinning plants in operation spread across 20 acres within the proximity of Chandigarh. The plants are modern and equipped with the best recycling technology driven by trusted brands like Rieter, Truetzschler, Oerlikon and Schlafhorst. The company has a monthly capacity to produce more than 1,000 tonnes of regenerated yarns in different solid and mélange colours, certified by Global Recycling Standards (GRS). The products are thoroughly examined on each quality parameter of global standards to ensure the complete satisfaction of customers. The company is an emerging brand in circular textiles, known for offering unique values like 100 per cent recycled content, big lot sizes, traceability, no colour variations and fine quality for both hosiery and woven applications which sets it apart from competitors
Usha Yarns is one of Global Fashion Agenda's Supporting Partners for the Circular Fashion Partnership. Read more about the Circular Fashion Partnership and its various partners here. 
C&A is a Supporting Partner of the Circular Fashion Partnership, a cross-sectorial project to support the development of the textile recycling industry in Bangladesh by capturing and directing post-production fashion waste back into the production of new fashion products. Below we learn how the Circular Fashion Partnership has made an impact at C&A.
The importance of a circular fashion system for C&A
C&A's vision is one of a restorative circular economy where nothing is wasted in the creation or disposal of clothing. The company believes that a circular fashion system presents an opportunity for the industry to re-invent itself and right its wrongs: using materials that are safe, renewable and restorative, focusing on physical and emotional product durability and ultimately closing the loop on textile-to-textile recycling. For C&A, a circular fashion system presents the opportunity to eliminate the concept of waste entirely.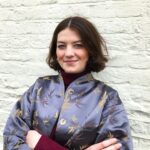 Martha Willis
●
Senior Manager, Sustainable Materials and Circular Innovation, C&A
"At C&A, we're committed to connecting 7/10 products to a principle of circularity by 2028, including those made from recycled materials. The Circular Fashion Partnership is enabling us to establish a flow of high-quality recycled materials in our products and giving us the opportunity to collaborate across the supply chain to tackle barriers that still exist in circular systems."
Barriers to scaling effective circular systems
The team at C&A understand that a circular flow of materials is a key principle of the circular economy, yet they recognise significant technical barriers that exist in textile-to-textile recycling. In turn the company believes that we need investment in innovative solutions to accelerate recycling processes that preserve fibre quality, alongside establishing transparent high-quality waste flows. For C&A, policy is an important lever here, to present the concept of waste as a valuable resource and to support the development of infrastructure for the trading and recycling of waste.
Moreover, the company has identified the urgent need for mindset shifts in order to transition away from embedded industry practices that don't support a circular economy. For C&A, increased collaboration and transparency along the entire value chain is a must.
C&A's Circular Fashion Partnership Activities
By 2028, C&A is committed to connecting 7 out of 10 of its products to principles of circularity. Alongside circular product design and new business models, a key pillar of this goal is to focus on scaling high quality recycled materials within its supply chain. During the first phase of the Circular Fashion Partnership, C&A piloted the Reverse Resources platform with key suppliers in Bangladesh to trace clipping waste from garment manufacturing to recycling partners. The company is now in the second phase of the Circular Fashion Partnership, where it has scaled its programme of garment manufacturers, using the Reverse Resources platform to trace their waste.
The Circular Fashion Partnership has allowed C&A to test the hypothesis of a circular material loop, within a localised system. On one hand, it has demonstrated how the organisation can establish a transparent supply of high-quality post-industrial waste into C&A products. On the other hand, it has highlighted to the company the barriers and complexity – even in a localised system – that still exist within the industry to closing the material loop. C&A recognises that without further cross-sectoral collaboration, carving the way to a circular economy will not be possible.
About C&A
With over 1,300 stores in 17 European countries and more than 25,000 employees, C&A is one of Europe's leading fashion retailers. Every day, C&A welcomes about two million visitors to its stores in Europe and offers quality fashion at affordable prices for the whole family. For further information, please visit our website: https://www.c-and-a.com
C&A is one of Global Fashion Agenda's Supporting Partners for the Circular Fashion Partnership. Read more about the Circular Fashion Partnership and its various partners here. 
7 September 2022: Global Fashion Agenda (GFA) – the non-profit organisation that fosters collaboration to accelerate impact in the fashion industry – has launched a new international edition of Global Fashion Summit. Traditionally held in Copenhagen, the new edition in Singapore will further focus on the perspectives of manufacturers and supply chain partners to deeper understand how the industry can collaborate to reduce social and environmental impact in the entire value chain. Global Fashion Summit:  Singapore Edition will take place on 3 November 2022 at Hilton Singapore Orchard.  Tickets are on sale from today.
The theme of Global Fashion Summit: Singapore Edition continues GFA's focus on 'Alliances For a New Era'. Under this theme, the Summit will call on the industry to accelerate change – encouraging more alliances between manufacturers, suppliers, investors, brands, NGOs, policymakers and more. It will also examine cross-industry alliances, in a bid to accelerate the transition to a net positive reality.
By bringing the forum to Asia, the new edition will include even more manufacturer and supply chain partner voices in the programme to discuss sustainability challenges, differences, and opportunities to collaborate with brand executives on equal terms. Plenary sessions will consider topics such as: (i) Renewable energy transformation – what does concrete transformation look like from tier 1-3 perspectives and what measures are needed to implement it? (ii) Better wage systems – how can the industry establish fair compensation, underpinned by fair purchasing practices that will help end poverty for millions of garment workers? (iii) Performance measurement – how can the industry accurately measure sustainability performance and tackle data credibility challenges?
Half of the programme will be dedicated to educational and action-oriented business case studies with options for direct interaction and live reactions. These will include tangible learnings and concrete recommendations to mobilise guests to take immediate action following the event.
The event will foster further collaboration across stakeholder groups through productive roundtable sessions that create an exchange of views among key decision makers in both the public and private sectors. These meetings will be designed and set up to drive commitments and new alliances for concrete action.
Federica Marchionni, CEO, Global Fashion Agenda, says: "With less than eight years to achieve the Sustainable Development Goals, we need to create alliances throughout the value chain to accelerate systemic change. It's clear that manufacturers and supply chain partners play a crucial role and must be included when tackling sustainability. I look forward to the international edition of the Summit in Singapore, through which we can build new and stronger connections in the fashion ecosystem."
Tickets are on sale from today, including Regular ($500-745+VAT), Premium (€855-945 +VAT) and NGO (€395 +VAT). Early bird combo tickets are also available for those attending both the SAC Annual Member Meeting (1-2 November) and Global Fashion Summit: Singapore Edition.
For more information visit www.globalfashionsummit.com/tickets/
If you would like to join the event on behalf of a publication or media outlet, we invite you to apply for digital access here.
Sign up to the Global Fashion Summit newsletter or follow Global Fashion Agenda on social media for updates.
BESTSELLER is a Supporting Partner of the Circular Fashion Partnership, a cross-sectorial project to support the development of the textile recycling industry in Bangladesh by capturing and directing post-production fashion waste back into the production of new fashion products. Below we learn how the partnership has made an impact at BESTSELLER.
The importance of a circular fashion system for BESTSELLER
BESTSELLER believes that transitioning to circular fashion systems presents enormous potential for the company to lower its impact and become less dependent on virgin resources. This will require replacing the traditional linear model of take-make-waste with circular solutions that safeguard the world's finite resources and eliminate waste. To be able to grow as an organisation, BESTSELLER recognises the need to rely more on circular fashion systems in the future to decouple turnover from its overall impact.
The BESTSELLER Sustainability Report 2021 outlines its ambitions to scale its circular systems, with the goal to phase out single use virgin plastic wherever possible by 2025. Its business model will be based on design principles that prioritise efficiency and the reuse of resources at every level, from fibres to water and chemicals to post-consumer, in order to minimise waste and keep resources in use.
Barriers to scaling effective circular systems
Based on learnings from the Circular Fashion Partnership, BESTSELLER identified that the key barrier to scaling effective circular systems in Bangladesh is the informal waste system. The company identifies that this needs to be addressed to complement its efforts and recognises the need to work together as an industry to build an infrastructure for pre-consumer waste which is inclusive of all stakeholders in the supply chain, without neglecting anyone. The purpose of this would be to make the supply chain more transparent and ensure that waste goes back into new products.
BESTSELLER'S Circular Fashion Partnership Activities
As part of the Circular Fashion Partnership, BESTSELLER has been – and still is – engaging with suppliers and recyclers to increase the use of pre-consumer waste – making sure that it ends up in new products. Together BESTSELLER wants to increase the mix of materials currently being used for recycling. Today, it identifies a high focus on only 100 percent cotton waste but wants to challenge the status quo and find a lasting destination for mixed materials as well.
Additionally, BESTSELLER – together with the manufacturers – makes sure that there are clear business incentives for the segregation and sorting of waste and supports the work to engage with the informal sector within circular fashion systems in Bangladesh.
Alexander Granberg
●
Sustainability Project Specialist, BESTSELLER
"The Circular Fashion Partnership has been a perfect example of showing that when we as an industry join forces, agreeing on one agenda, we can drive real change. It's clear that we need to collaborate on practical matters, and we believe that the potential within CFP is huge. We're excited to take it to the next level."
About BESTSELLER
BESTSELLER is an international family-owned fashion company with a strong foundation. The company has more than 18,000 dedicated employees globally and  provides fashion clothing and accessories for all ages, genders and occasions.
BESTSELLER's ultimate ambition is to bring 'Fashion FWD' until it is climate positive, fair for all and circular by design, and sees collaboration as the key to finding solutions and making lasting changes. With sustainability as a prerequisite for ongoing business success, BESTSELLER is investing in innovation and working in partnerships across the value chain.
For more information, visit bestseller.com
BESTSELLER is one of Global Fashion Agenda's Supporting Partners for the Circular Fashion Partnership. Read more about the Circular Fashion Partnership and its various partners here. 
Recent extreme weather events have provided a stark reminder that 'climate catastrophe' is not an abstract concept relating to the distant future, but upon us now and implicating the livelihoods of millions of people around the globe.
Devastating floods in Pakistan have left over 1,100 people dead, more than 33 million people displaced, and one third of the country underwater. This is the culmination of extreme heat, rain and glacial ice melting in what can only be described as a climate catastrophe.
The latest series of IPCC reports signalled that whilst everywhere is affected by climate change -with no inhabited region escaping the consequences – the vulnerability of ecosystems and people vary considerably based on factors including inequity, marginalisation, colonialism and governance. Pakistan accounts for less than 1% of global carbon emissions yet is among the top ten most vulnerable countries to climate change. This is a clear case of climate injustice.
In another instance of acute environmental injustice unfolding right now, flooding in Jackson, Mississippi and a neglected water system has left the city's 180,000 residents without access to safe running water. Over 80% of the city's population is Black.
The fashion industry cannot afford to be complacent in the face of these warnings and is uniquely positioned to influence the climate trajectory – its operations take place around the globe and it accounts for up to 4% of global emissions.  Going forward it must not only prioritise emissions reduction, but inform policymakers to equip them for appropriate legislation, and ensure all activities are inclusive and equitable. The GFA Monitor report details the imperative steps the industry must be taking in order to reduce its impact. Download for free here.
You can support people in need of urgent humanitarian assistance in Pakistan by donating to UNICEF here.
It is estimated that the global garment industry employs 70 million people across its value chains.
Such a large number of garment workers presents opportunities for brands to drive positive social and economic development for these people, their families and their communities by upholding human rights and creating respectful and secure environments. Despite some progress in addressing issues such as low wages, human rights violations persist throughout the value chains, and many garment workers continue to work in hazardous conditions without receiving a living wage or fair compensation.
Furthermore, many targets and measures aimed at promoting workers' rights lag behind efforts to protect the natural environment.
Through our Innovation Forum, we connect fashion companies with sustainable solution providers. Below are some of the innovators that are working to establish respectful and secure work environments.
Bluesign is a leading sustainability solutions provider that equips chemical suppliers, manufacturers, and brands with means to reduce their impact on people and planet. Its Bluesign® SYSTEM guarantees the safety of both workers and consumers by eliminating hazardous chemicals from the very start of the production process.
Colorifix is transforming the dyeing industry by replacing chemistry with biology at every stage of the process. Its alternative to synthetic dyes is free of any harsh chemicals and so reduces the environmental impact of industrial dyeing. This results in safer, and more sustainable production, while meeting the industry standards.
DuPont Biomaterials offers its global partners with innovative solutions for textile production of safe, high-performance renewable materials that transform the way we live and work. Apart from the health-and safety-enabling innovations they produce, DuPont's commitment to providing world-class health and safety extends to all employees and is embodied in their core values and Code of Conduct.
Haelixa is a forerunner in innovative technology for proving product origin and traceability. Their DNA marker fundamentally aids in the unraveling of complex supply chains and mitigating their negative impact through the management of suppliers, supply chain disruptions, and irregularities. This ultimately accelerates the global transition to transparent supply chains.
Lenzing has been driving the evolution of fiber solutions for the textile segment through its environmentally responsible production of specialty fibers. With its several industry-first innovations, it promotes the beneficial development of the communities and regions in which it operates by supporting local economic development and community life.
Texaid is a global solution provider for professional textile and footwear collection, sorting, reselling, and recycling that has been combining ecological and social responsibility since 1978. Its numerous projects have resulted in fair and progressive working conditions for employees as well as new jobs in the altering and trading of used textiles.
Download The GFA Monitor report for free here to learn more about Respectful & Secure Work Environments and explore our full Innovation Forum here.
Peak Performance is a Supporting Partner of the Circular Fashion Partnership, a cross-sectorial project to support the development of the textile recycling industry in Bangladesh by capturing and directing post-production fashion waste back into the production of new fashion products. Below we learn how the partnership has made an impact at Peak Performance.
The importance of a circular fashion system for Peak Performance
Peak Performance recognises the inflection point the fashion industry finds itself at – a pivotal moment of re-evaluation on how resources and products are considered. For the organisation, wasting finite materials is no longer an option – neither for people nor for the planet, and it acknowledges that the only way to stay within the planetary boundaries is to shift towards circularity.
The brands Sustainability Performance Report 2021 reiterated its devotion to reaching 100% circular product by 2030. Transitioning to a circular fashion system gives Peak Performance the opportunity to keep doing business without relying on nature to pay the price for it. The team at Peak Performance understand the complexity of this transition and the effort that is needed from growers, manufacturers, designers, end users, and everyone who is directly and indirectly involved in the process. They believe that the only way to succeed in this shift is by working together and educating everyone, including the end-user.
Sara Molnar
●
Brand President, Peak Performance
" We need to think like one organism – evaluate every cell of the supply chain without forgetting our promise to the end consumer to make products that last and reimagine a healthy thriving fashion system."
Barriers to scaling effective circular systems
When we spoke to Peak Performance, they outlined three key barriers to scaling effective circular systems that must be addressed to complement their efforts:
Transparency
For the brand, full supply chain transparency is key, both to understand the challenges but also to be able to communicate to and educate the end consumers. To address this, there needs to be a mindset shift around the value of resources and how we use them by implementing circular design practices within the product development process.
Collaboration
The brand recognises that the research gap is still rather big, but that it will play a crucial role in the future. Accordingly, Peak Performance recognises that collaboration within the industry is imperative to push the limits of technological innovation. That's precisely why it invests in projects like the Circular Fashion Partnership which provide a platform for sharing successes and mistakes and supporting each other.
Waste handling
Handling, collecting and sorting post-consumer waste is another part of the challenge. However, this opens opportunities for new business models, which is something the brand will continue to explore going forward.
Peak Performance's Circular Fashion Partnership Activities
Peak Performance has been a part of our Circular Fashion Partnership alongside various fibre recyclers and over 20 other brands sharing the passion of innovation, creativity, and new solutions. The result for Peak Performance was a t-shirt using around half of fibre-to-fibre recycled cotton – a great achievement in increasing the usage of circular materials. This is just the beginning as the brand seeks to continue this work.
Peak Performance will stay on as a Supporting Partner and is looking forward to the extension of program to Vietnam where a pre-feasibility study on synthetic material post-production waste has just been completed. Peak Performance believes synthetics are a massive part of the industry and has a goal to enable people to stay active, making this an exciting project with important findings for them.
The brand is delighted to be able to show progress in this field as it believes this is the future. Having some of its suppliers onboard to strengthen its collaboration and move forward together is something the organisation is proud of. Peak Performance testified just how much inspiration projects like this give its long-term partners and suppliers, as well as its own teams within the organisation. For the brand, this is a business opportunity with expansion in the right direction for the future.
About Peak Performance
Founded in 1986, Peak Performance was born out of a vision for stylish, functional, durable, timeless and high-quality skiwear. Now the brand is a frontrunner in designing innovative products for both a dynamic city life and outdoor activities such as skiing, running and golf.
Peak Performance is one of Global Fashion Agenda's Supporting Partners for the Circular Fashion Partnership. Read more about the Circular Fashion Partnership and its various partners here. 
Global Fashion Agenda proactively advocates for policy changes and supportive measures that reinforce sustainability targets and prompt policymakers to take informed action to foster necessary change. The GFA Monitor report is built on five sustainability priorities and outlines the opportunities and actions required for fashion brands and retailers to shift to a net positive fashion industry by 2050. The first of the five priorities is Respectful & Secure Work Environments. Policy initiatives present important opportunities to drive and incentivise positive social and economic development for the people the fashion value cycle employs, their families, and their communities. This can be achieved by the setting of mandatory measures that uphold human rights and ensure secure working conditions, fair wages, and wellbeing. Improvements in Respectful and Secure Work Environments are expected to be impacted by two important ongoing policy initiatives.
EU proposal for a directive on corporate sustainability due diligence
The first proposal implicating this priority is the EU's long-awaited legislative proposal for a Directive on corporate sustainability due diligence. It was published by the European Commission on 23 February 2022 with the general aim of motivating companies to inspect their supply chains for human rights and environmental breaches. The textiles sector has been included among those on which the proposed Directive will have a high impact. Important to note that its Annex provides a list of violations of human rights and environmental obligations that include working conditions, and which will then be used to determine the adverse impact on human rights and environment as part of the due diligence. The Directive would enter into force as of 2025-2026 following the final adoption by the EU co-legislators and the transposition by the Member States into their national systems.
The New York Fashion Sustainability and Social Accountability Act
The second initiative relevant to The GFA Monitor priority of 'Respectful and Secure Work Environments' is the New York's Fashion Sustainability and Social Accountability Act introduced in October 2021. If adopted with its current suggested provisions (the bill must now await next year's session, due to commence in January), it would include an obligation of Social and Environmental Due Diligence Disclosure to apparel and footwear companies with more than 100 million USD in revenue doing business in New York.
Policymakers worldwide must not overlook the significance of the fashion industry and instead should follow suit in proposing mandatory measures for companies in a crucial step towards industry accountability for respectful and secure work environments.
"Global Fashion Agenda is currently working together with the Policy Hub-Circularity for Apparel and Footwear on the amendments to the Corporate Due Diligence Directive at the European Parliament level and is looking forward to knowing more about its enforcement in the textile sector announced by the European Commission as of 2023 part of the EU Textiles Strategy. This is a crucial file and we fully recognise the importance for companies to take responsibility to respect human rights and protect the environment." – Maria Luisa Martínez Díez, Public Affairs Director, Global Fashion Agenda.
Download The GFA Monitor to learn more here. 
Global Fashion Agenda is one of the five members of the Steering Committee of the Policy Hub – Circularity for Apparel and Footwear. Our position papers and related advocacy actions can be found at www.policyhub.org
The recent heatwaves that have blanketed our globe have raised further alarm bells about our rapidly warming planet – amplifying mainstream conversations around the climate crisis. Today marks International Day of the World's Indigenous Peoples and we want to recognise the extensive Indigenous sciences around the likes of land stewardship and biodiversity preservation that set the precedent for true planetary resilience. Together we must respect the central and fundamental role Indigenous peoples play in conserving a healthy planet and the intimate cultural and spiritual methods through which they do so.
Biodiversity
Indigenous peoples actively safeguard and conserve an abundant diversity of species, habitats and ecosystems which in turn provide the basis for clean water and air, healthy food and livelihoods for people far beyond their boundaries. The World Bank found that despite comprising around 5% of the global population, predicated upon their intimate relationship with the living world, Indigenous peoples protect 80% of the Earth's biodiversity in the forests, deserts, grasslands and marine environments which these communities reside. A comprehensive United Nations study outlined that deforestation is lower on Indigenous and tribal-managed lands and in fact, 45 percent of the intact forests in the Amazon are in Indigenous territories.
Frontline perspectives
The February iteration of the latest IPCC report series outlined for the first time that colonialism not only contributes to climate breakdown but also to the consequential vulnerability of many communities. Moreover, in order to achieve climate resilient development, the report acknowledged that partnerships must be developed with traditionally marginalised groups, including Indigenous peoples. Read more about the report here.
Despite concrete evidence and recognition of Indigenous peoples' contributions and perspectives, this is not always reflected in terms of representation and inclusion. At global events like COP26, there was double the number of representatives from fossil fuel companies than the events official Indigenous presence. We cannot expect to better our understanding without listening to the voices of the communities on the frontline of the climate crisis and those with a deep and holistic understanding of our Earth.
The right to Indigenous sciences
The messages embedded in Indigenous sciences are invaluable to Western conservation efforts but many climate strategies and decisions either ignore, exclude, co-opt or romanticise them. Indigenous peoples must be centred within strategies and discourse. Likewise, misappropriation by Western perspectives places the onus on Indigenous peoples to 'teach' this intimate knowledge. Speaking to Atmos, Dr. Jessica Hernandez, an environmental scientist of Maya Ch'orti' and Zapotec descent, said: "It's important to understand that we don't have a right to Indigenous sciences, especially sacred knowledge. We should put Indigenous people front and centre."
Those in the pursuit of true environmentalism must respect, work in synergy with and centre the Indigenous peoples' who have provided instrumental scientific insights into sustaining our planet.
Regenerative Agriculture
Indigenous knowledge can provide a wealth of takeaways for the fashion industry. With the ever-increasing urgency, scrutiny and attention, brands in search of sustainable endeavours sometimes co-opt certain traditional practices as pioneering. One notable example being regenerative forms of agriculture. As we see this concept increase in popularity throughout the industry, we must remember that research demonstrates innumerable examples of Indigenous regenerative land practices that must be acknowledged when integrating certain farming techniques.
Speaking to the Financial Times, Co-Founder of Sylvanaqua Farms, Chris Newman, urges those exploring the potential of regenerative agriculture to recognise Indigenous peoples as experts, and account for their work accordingly.
Furthermore, addressing the social inequalities rife within land management is a necessary precursor to environmental justice. We must support Indigenous peoples in securing their collective land rights, human rights and the maintenance of their cultures on their own terms.
Learn more about Regenerative Agriculture in The GFA Monitor here. Learn more about International Day of the World's Indigenous Peoples here.
This plastic-free July, we wanted to talk about material choices in the clothes we wear.
Choosing and using the right fibres and materials is key to limiting the far-ranging implications for the biosphere.
The conduct of the fashion industry does not only affect ecosystems, but also brings risks for farmers working in fields and workers in factories. The impact can range from health implications of the use of hazardous chemicals, to unsafe working conditions and inconsistent income.
Polyester is a textile technologist's dream come true. It is a low-cost fibre, readily available, and durable. It also has technical performance properties that cannot be replicated using natural materials only. Due to these, among other reasons, polyester was the single most popular fibre worldwide in 2020 (52 per cent).
However, polyester is made from oil, it is energy intensive, and its sheer quantity contributes significantly to today's global waste problem. In addition, it can end up in the natural environment in the shape of "microplastics" or small plastic particles that may pose a high risk to human and marine health.
Globally, between 200,000 and 500,000 tonnes of synthetic fibres from textiles are released into the marine environment each year. The washing of synthetic fibres, such as polyester, causes up to 35 per cent of all plastic microfibre pollution in the oceans. Furthermore, the way synthetics and other chemically intensive materials are manufactured today can involve hazardous working conditions.
If brands want to keep using polyester and other synthetic fibres (and there is every indication that they do) things will have to change. New and innovative ways of working with these materials must be developed and implemented, from sourcing and decent working conditions to waste management.
Download your copy of the GFA Monitor here.
Through our Innovation Forum, we connect fashion companies with sustainable solution providers; we explored some of the newest technologies and innovations to help combat the most pressing issues of the fashion industry right now.
Keep reading to find out more about some of our solution providers
Natural Fiber Welding is a material innovation company helping the industry use inherently circular, natural materials. They fundamentally changing the way materials are made with novel technologies for bonding, mixing, and forming plant-based inputs into sustainable, high-performance materials.
InResST is a low-carbon company that focuses on the feasibility research, development, production and promotion of ocean plastics used in textiles. Their recycled nylon staple fiber products are mainly derived from ghost fishing nets, generated by deep-sea fishery activities, recycling by a mechanical way which are then produced by a zero-carbon factory.
Recyctex is a textile innovation company specialising in sustainable fabrics. Their core products are made from ReTraze yarn, a branded recycled and traceable material in thw form of recycled nylon and upcycling from abandoned ghost fishnets and plastic collected from islands and mountains. In 2022, they launched BioPlanTex, a bio-based and plant-based leather alternative vegan material.
Upcycle Labs turns fashion's biggest problem – waste – into additional revenue for brands and retailers. Their innovative technology turns fashion waste into products and produces quality contemporary décor, shop fittings and interior related products made of discarded fashion inventory from luxury brands.
Balena is a material science company, developing compostable and biodegradable thermoplastic materials. They are on a mission to create a circular model for consumer goods products and solve one of the fashion industry's biggest challenges: the products' end of life.
Millions of garments are being dumped into landfills or being burnt every year, polluting the earth and the oceans with dangerous microplastics that will not biodegrade for hundreds of years. Balena's answer to this is BioCir™ material. BioCir™ is a flexible and fully compostable thermoplastic material, reducing toxic, fossil fuel-based materials used in the fashion and footwear industries.
Explore the entire innovation forum here.